Rapiscan Systems Classic First Round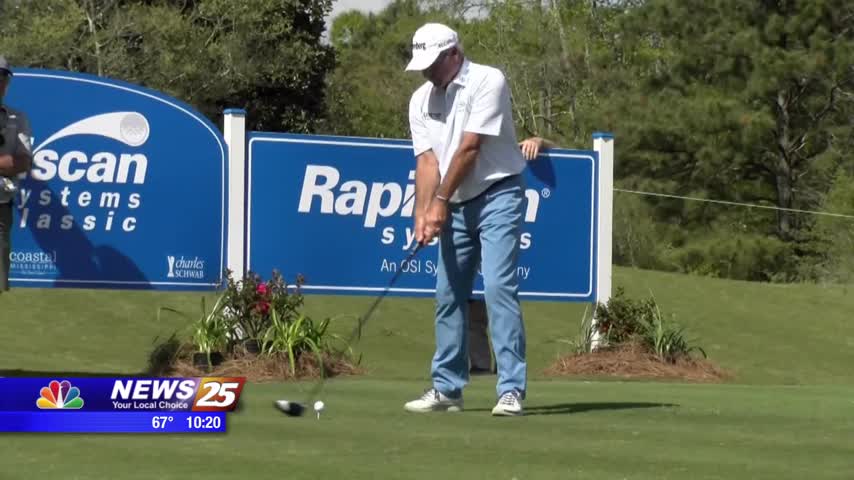 As the old saying goes 'you can't win a golf tournament on the first day, but you can certainly lose one.' On day one of the Rapiscan Systems Classic the guys in these highlights didn't win it, but they certainly didn't lose it either.
Jeff Sluman said, "Well, I fortunately hit the ball very well so I had a lot of birdie putts and there weren't a lot of stressful par putts which was really the big thing. Greens are really fast, really firm so very important to get the ball in the fairway where you can spin the ball enough to honestly keep them on the greens."
Kevin Sutherland said, "I was really happy with how I just played. This whole week I've been kind of not hitting the ball like I would want to, but it all came together today so it's been good. Just keep doing what I was doing. The key is that there's so much left to play. I mean who's leading after the first day or who's in second or third doesn't really matter. Someone's going to shoot some good scores tomorrow, and so I've just got to be hopefully one of them."
Sutherland jumped out to a quick lead with a birdie on hole 1 and then an eagle on hole 6.
Sutherland and Marco Dawson tied for first. Joining Sulman in that four way tie for third is Scott Parel, Tom Byrum, and Tommy Amour III.
Other big names doing well, Couples and Singh both sitting at 3 under. Then John Daly and Bernhard Langer in contention at 1 under.