Rapiscan Systems Classic day one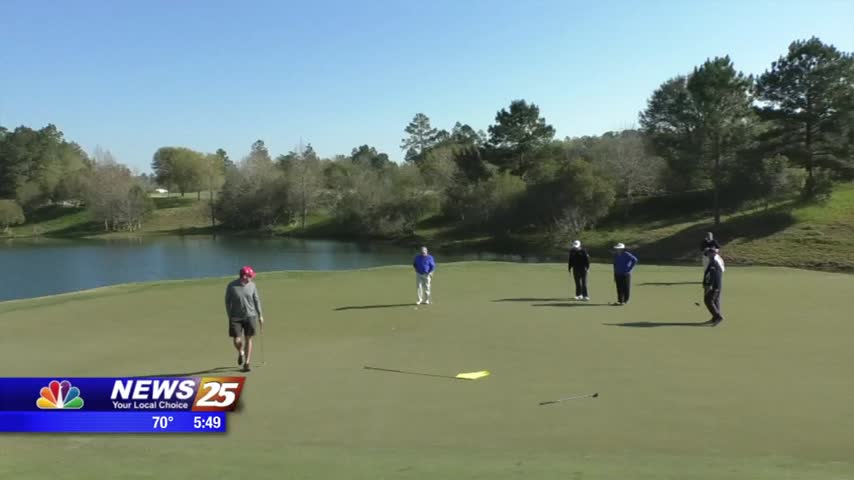 Today, the Pro-Am Tournament got underway at the Rapiscan Systems Classic at Fallen Oak Golf Club. Come Friday it will be the PGA Tour Champions time to shine.
Back-to-back Rapiscan Systems Classic champion Miguel Angel Jimenez will tee off Friday to defend his title. Wednesday, golf legends like Scot McCarron and Mark Calcavecchia took to the green in the Pro-Am Tournament to prepare for the PGA Tour Champions Tournament in hopes to snag the top spot. "You know he has played really well the last two years. He likes this place. It is a good golf course for him. I got off to a bad start last year, shot 73, but then shot 65, 67. I was lower than anyone else on the weekend to finish, I think third or fourth. I like this golf course. It sets up well for me. I just got to get off to a better start," said McCarron
"Miguel Angel Jimenez is tough to beat here. Obviously, you got to play well here, tee to green. It's not the toughest driving course in the world, but you got to hit your irons in the right spot, preferably below the hole," said Calcavecchia.
If Jimenez successfully defends his title again, it would be the ninth time a player has won the same tournament at least three straight times in PGA Tour Champions History. However, Fallen Oak can be unforgiving, despite being one of the course favorites on tour. Champion Tour Golfer Larry Mize said,"I think it's one of the better golf courses we play all year and one of the tougher golf courses we play all year. It's a really good test of golf. You have really got to play your ball around this place and you know conditions in spring time can be tough, it's a little breezy today, but always enjoy coming down here. It is a great place."
"You know, it is a tough golf course. I think the greens are as good as I have ever seen them and probably as fast as I have ever seen them. It is going to be a great event and looking forward to it."
"The course has had a lot of rain over the last week and on Sunday. So, it's a little soft right now. I am looking forward to the wind picking up; hopefully dry this course out just a little bit. Hopefully we get a lot of people out here to come watch us."
Tickets can be downloaded at www.rapiscansystemsclassic.com for no charge.