PRCC Head Basketball Coach named NJCAA Coach of the Year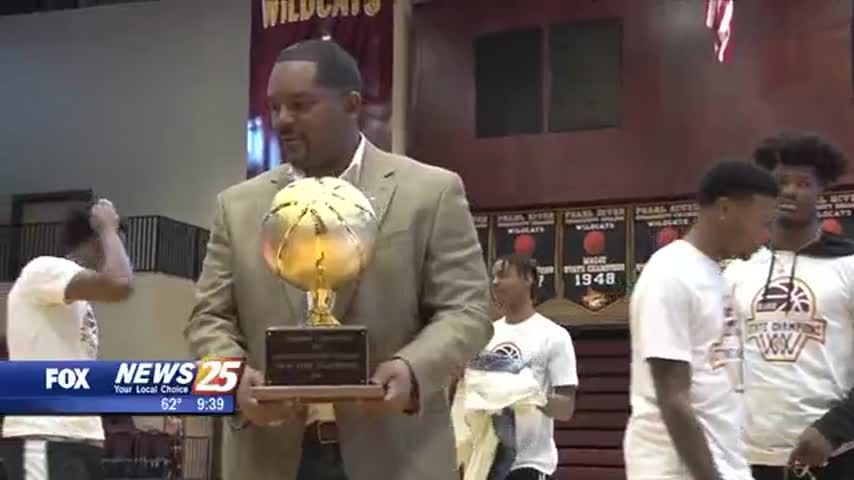 The Pearl River Community College Men's Basketball team will never know what could have been as the one seed in the NJCAA Tournament, but that doesn't mean PRCC's dream season is a total loss.
This morning, Chris Oney was named NJCAA Coach of the Year for guiding the Wildcats to a perfect 28-0 record leading up to the big dance.
Oney is the first-ever coach to bring the national hardware back to Poplarville and just the second from MACJC and Region 23 all time.
Under his watch the Wildcats also produced two All-Americans for the first time in program history those being Southern Miss commit Tae Hardy and St. John's signee Isiah Moore.
Even though Oney's high-octane offense gets most of the attention, his defense was the anchor to the whole operation allowing just over 60 points per game, good for second in the entire nation.
Oney is already the reigning back-to-back MACJC Coach of the Year, an award he considers to be his least favorite because he'd rather showcase his players and their accomplishments.
But he says this Coach of the Year honor is something he'll never take for granted. "Now that we're in the middle of this crisis and so now you have a lot of time to sit around and think about a lot of different things. So, this was one that I guess caught me off guard because coach of the year awards are probably my least favorite awards to be honest. It's something I've come to appreciate because I know how hard it is to achieve it and I know it's a total team effort. Coach of the year awards start with administration and it kind of floats down. Like I tell people I'm probably the least worthy out of everybody else in the program, but it just so happens that my name will be etched on it, but I'll never not realize how important everybody is that was a part of it."
According to Coach Oney, PRCC was the only undefeated basketball team in the world this year, junior college level or above.