POLICE NEED HELP IDENTIFYING ROBBERY SUSPECT
D'Iberville, MS – On Thursday, December 19, 2019 at approximately 6:20pm, a white male entered Academy Sports under the pretense to return a blanket he purchased from the store earlier in the day. When the cashier opened the drawer to refund the money, the individual reached across the counter and took over $600 from the cash drawer and fled.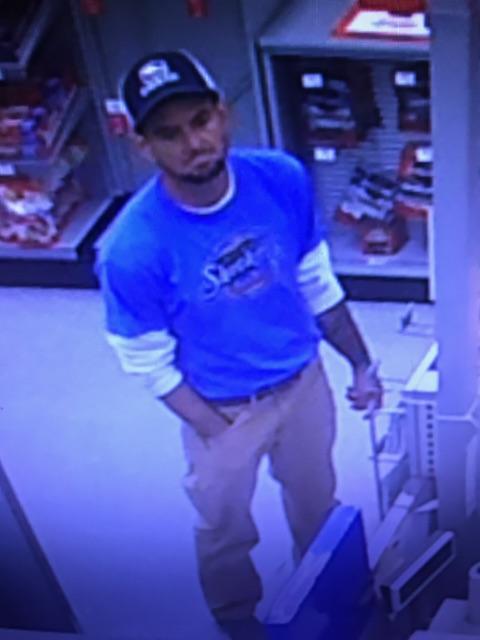 He was described as a white male, thin build with a thin beard and mustache. He was also observed to have a sleeve tattoo on his left arm which ended at the wrist. Witnesses observed the suspect enter an older model blue Ford Freestyle compact SUV and flee north on Lamey Bridge Road. Anyone with information as to the suspect's identity is asked to contact the D'Iberville Police Department.