Police in standoff with shooting suspect in Biloxi home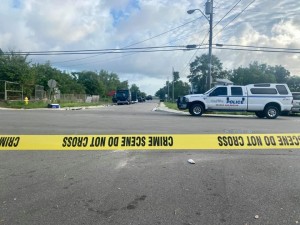 Biloxi Police are in a standoff with a person who is a suspect in an aggravated assault and kidnapping.
On Wednesday about 2:55 p.m., a witness called 911 to report a shooting in the 200 block of Stennis Drive. When officers arrived, they found the victim, who allegedly was  shot by John a. Little, 54. The victim was taken to Merit Health with non life-threatening injuries.
Officers then learned that to flee the area, Little allegedly kidnapped a woman and forced her to drive him to an area of Pass Road and Rodenberg Avenue. A search located Little in the area of Division Street and Fountain Lane, walking down Division Street, pointing a pistol at his own head.
Little did not heed officers' orders to stop and walked into his mother's house on Strangi Avenue. His mother, who was on the phone with Biloxi Dispatch when Little arrived, was advised to leave the residence.  She fled through the back door.
Little entered through the front of the house and locked the door. As officers tried to get Little to leave the house, he fired several shots in the direction of officers.
The standoff has been going on for more than 14 hours. Negotiations are in progress to end the standoff peacefully.
Division Street, from Strangi to Holley Street, remains closed because of the standoff.