Pine Hill Festival happening this weekend in Wiggins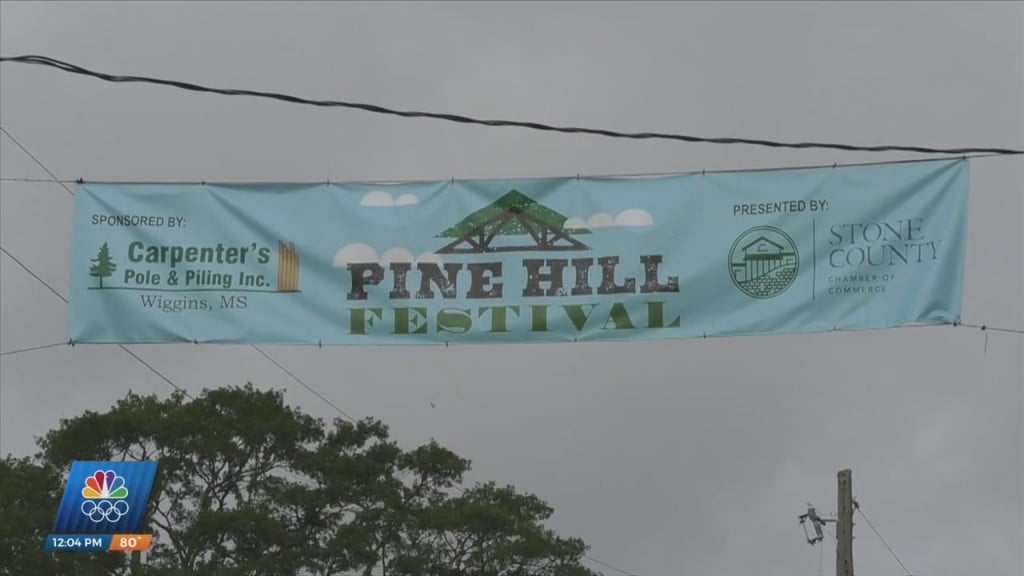 The Pine Hill Festival is back and set for Friday, April 30th and Saturday, May 1st in downtown Wiggins.
It's one of the longest-running festivals in the state and the biggest single event for Stone County.
Friday will be an evening of gospel music performed by choirs, churches, and individuals. On Saturday, there will be a 5K and 1K race in the morning with food vendors along with arts and crafts on the streets of downtown Wiggins.
The SPCA will be hosting their annual Mutt Strut for all animal lovers to enjoy.
Interim Mayor Darrell Barry says his favorite part of the festival is the live music. "Good food, good music. We always have nice bands out here. It's lots of fun. You always get to meet different people from different states so it's always exciting."
Last year the festival was canceled three days before it was supposed to take place due to COVID-19.
Local businesses like Southern Turnings are thrilled to have the festival back. The owners Scott Maddox and his wife have been operating their coffee shop, gift shop, and woodworking studio for the past four years and noticed a huge impact the cancellation of last year's festival had on their community. "Pine Hill Festival brings in thousands of people to our community. They stay in our hotels. They pump our gas, eat in our restaurants. So, we're trying to revitalize Pine Hill and the businesses that are here benefit tremendously from it."
The festival is Friday from 5 to 9 p.m. and Saturday from 9 to 5 p.m. The race starts at 8 on Saturday morning. Be sure to visit their Facebook page to sign up.