PGA Champions Tour presents $5,000 check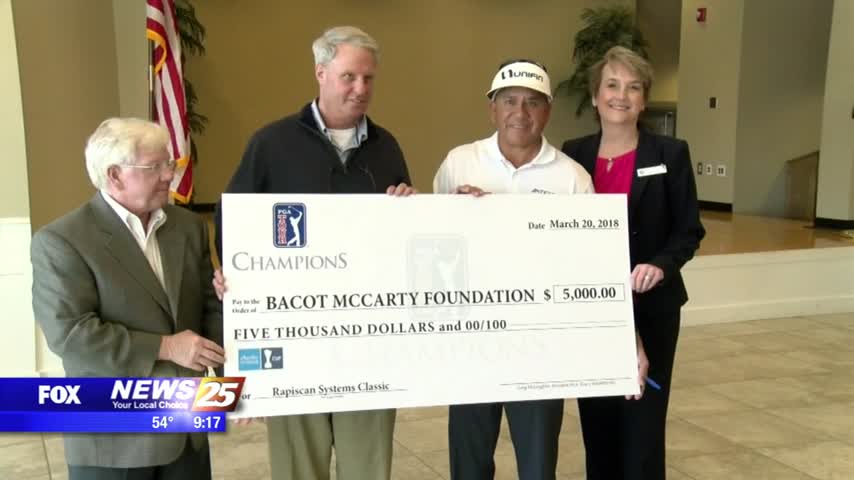 Just before the Rapiscan Systems Classic kicks off, one golfer is giving back to the Coast community in a big way.
On behalf of the PGA Champions Tour, golfer Esteban Toledo presented a $5,000 check to the Bacot McCarty Foundation at the Kroc Center in Biloxi today.
The event was part of the Salvation Army's after school program where Toledo spoke with the children about life lessons, goals, and the game of golf. "I had a great time today to be honest with you. The kids had a great time. I always wanted to hit it out of the field and finally I got to do that and the kids were great and that's what it is all about. For me, I enjoy it and I just like it and the kids like it so its fantastic."
You can catch Esteban Toledo and the rest of the Champions Tour beginning Friday at Fallen Oak Golf Course.