Ocean Springs man arrested on the charge of manslaughter-culpable negligence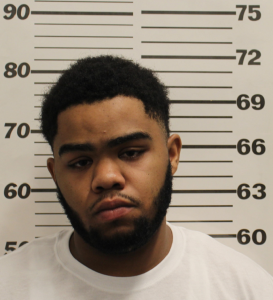 D'Iberville Police Chief Wayne Payne announces the arrest of Jerome Kenneth Jenkins Jr., 19, from Ocean Springs, on the charge of Manslaughter-Culpable Negligence, in the death of Dalien Marquez Currie.
Captain Marty Griffin said D 'Iberville Police Officers responded at approximately 12:30A.M., after receiving a report of a shooting. Initial investigation indicates Currie and Jenkins were in a room with several other individuals. During this time, Jenkins produced a weapon in a non-threatening manner which at some point, the weapon was discharged, striking Currie who was pronounced deceased at the scene.
Jenkins initially fled the scene but later turned himself in at the D 'Iberville Police Department.
Jenkins was charged with Manslaughter-Culpable Negligence and transported to the Harrison County Adult Detention Center booked under a $100,000.00 total bond set by Harrison County Justice Court Judge Albert Fountain pending an initial appearance.