Next step in Moon to Mars mission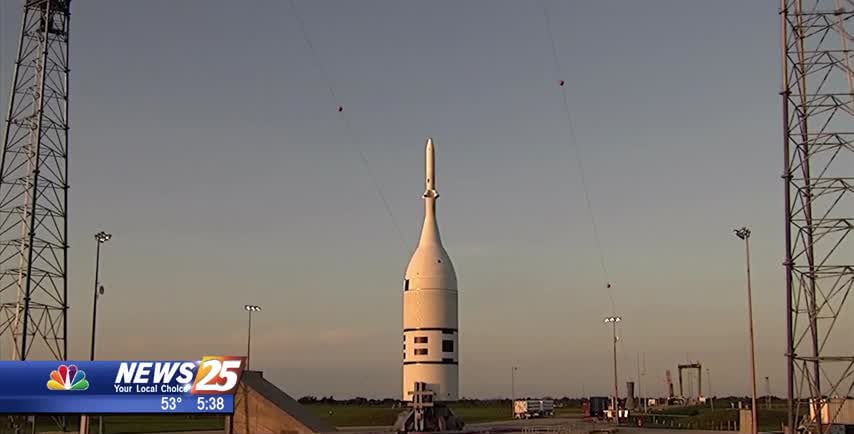 More than 50 years after putting the first men on the moon with its Apollo program, NASA is working on an ambitious new program to go back to the moon.
The program is called 'Artemis,' named after Apollo's twin sister, who is also the Greek goddess of the moon.
The upcoming Artemis mission is a test flight that will send just the spacecraft with no astronauts on board around the moon.
The core stage will be tested at the Stennis Space Center in Bay St. Louis before it is shipped to the Kennedy Space Center in Florida for launch with the Orion Spacecraft.
It is the first in a series of progressively complex missions that will eventually land the first woman and next man on the lunar surface by 2024.
While the moon was the ultimate goal for Apollo, for Artemis, getting there is just a stop on a longer journey. NASA Administrator Jim Bridenstine said, "So what we're doing is we're going to Mars, and the Moon is the way to get to Mars. So there's a number of advantages to using the Moon to get to Mars. Chief among the advantages is that we can learn how to live and work on another world – a world that's not our own –utilizing the resources of that world."
NASA believes that by 2028 the agency and its partners will have the experience, tools, and proven technologies needed to take the next giant leap of sending astronauts to Mars.