New mural in Downtown Gulfport on the side of Chandeleur Island Brewing Co.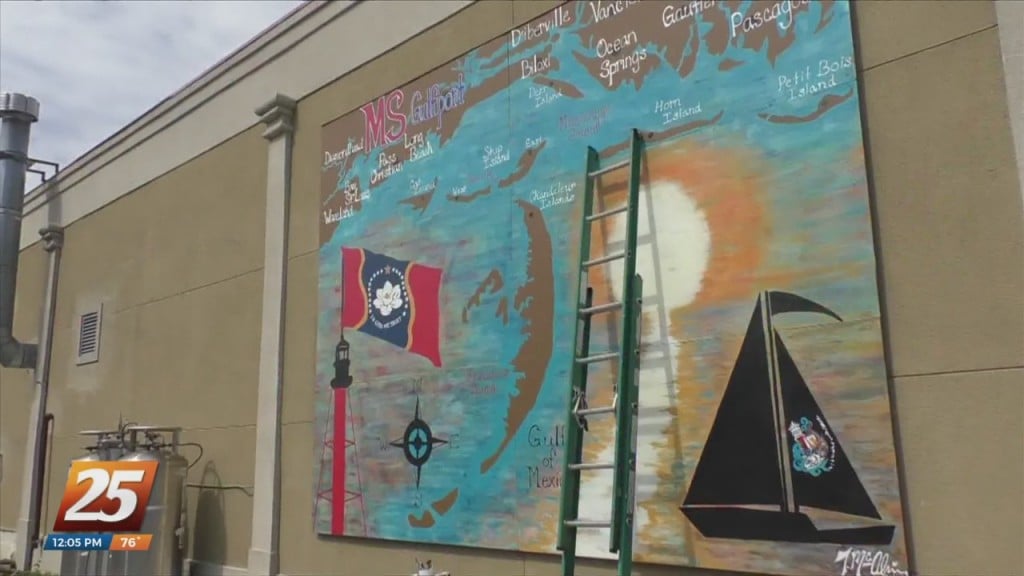 There's a new mural in Downtown Gulfport. It's painted by local artist Tricia McAlvain and located on the side of Chandeleur Island Brewing Company.
The mural's design features the history of the Chandeleur Lighthouse that was destroyed by Katrina as well as a map of the coastal cities.
The funding for the mural is made possible through a grant called 'Gulfport by Design.'
The grant is meant to beautify Gulfport as well as help local artists receive funding and showcase their work. "This is epic in my life. This is a dream come true. I wanted to do something really big to showcase my talents and my impressions as an artist of our natural beauty that we have here on the Coast."
The mural joins two others in the city made possible through the grant. Two more murals are underway. All of the murals will showcase the history, charm, or future of Gulfport.