NASA administrator visits Stennis Space Center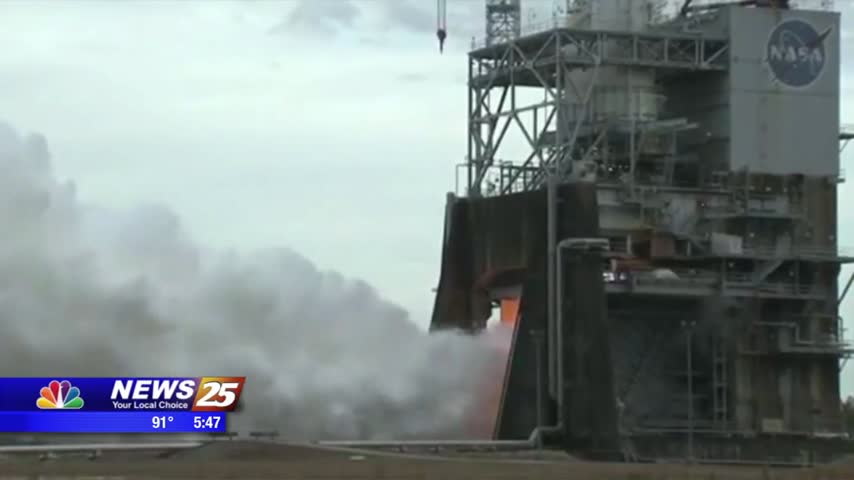 NASA Administrator Jim Bridenstine has been touring NASA sites across the United States. Today, he made a stop at Stennis Space Center in Hancock County.
He discussed NASA's goals into the next few decades and what he thinks about President Trump's announcement of space force.
It's been seven years since the space shuttle program was cancelled, leaving Russian rockets as the only form of transportation to the International Space Station, but the new Space Launch System, also known as SLS, space travel will be returning to American soil. NASA Administrator Jim Bridenstine said, "We're spending a lot of money. So, why do we do this? The reason we do it is because we want to improve human lives on Earth."
Bridenstine has been at the controls of NASA since April after being appointed by President Trump. "NASA has blazed a trail that has improved the human condition and we want to continue that type of investment."
Those improvements include testing rocket engines right here in South Mississippi which will help put a man back on the moon by the 2020s and eventually Mars by the 2030s. "What we're focused on right now is developing the capabilities of getting us to the moon, prove technology on and around the moon and then ultimately take those technologies and make them replicable at Mars."
While we've put man on the moon before, this time around it's all about one word: sustainability. "In other words, this time we're going to stay," said Bridenstine.
As NASA continues along its mission of exploration, discovery, and science, what about President Trump's recent announcement of the sixth military branch: space force? "We're now at a point to where if we were to lose space, it would be an existential threat to the United States of America and what that means is it has to be defended. While NASA is not going to be involved in national security or defense, where we will be involved is making sure our assets are safe and our astronauts are safe."