Mississippi Department of Health reports 1,612 new cases of COVID-19
(WXXV) — Thursday morning, the Mississippi State Department of Health (MSDH) is reporting an additional 1,612 cases of COVID-19 in Mississippi.
The agency also reported 8 deaths as a result of COVID-19 occurring between November 1 and November 4.
Mississippi's total of COVID-19 cases for the year now stands at 123,887, with 3,405 deaths.
105,839 people are presumed to have recovered from the coronavirus in the state.
Among cases and deaths already reported, MSDH has identified 18 new cases in residents of long-term care facilities, and 3 deaths.
There are currently 111 ongoing outbreaks of COVID-19 in long-term care facilities.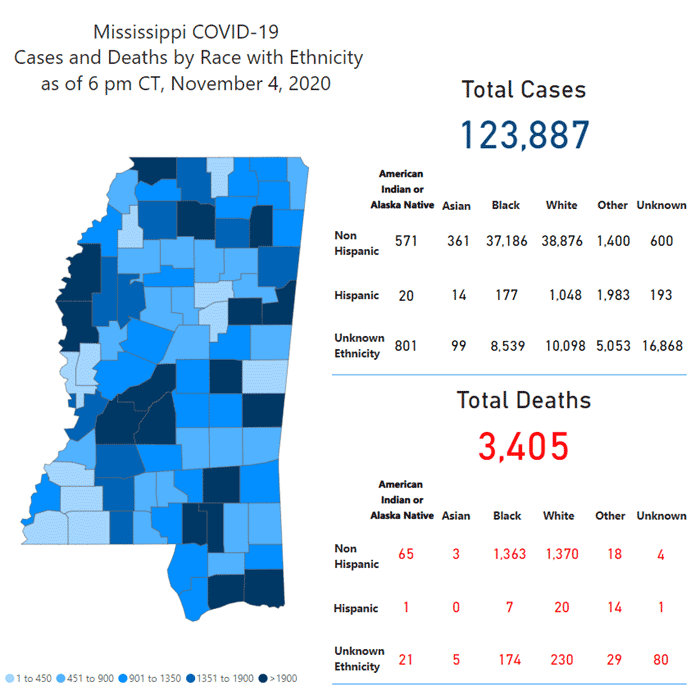 MSDH says the Mississippi Coronavirus Hotline is the best way to get your questions about COVID-19 answered. The hotline is available by calling 877-978-6453 from 7 a.m. to 7 p.m. seven days a week.