Mississippi AG certifies state's abortion 'trigger law'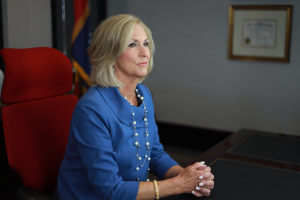 This morning, in according to state law, Attorney General Lynn Fitch published the required certification for what is known as the state's trigger law.
"Mississippi's laws to promote life are solid and thanks to the Court's clear and strong opinion in Dobbs v. Jackson Women's Health Organization, they can now go into effect," said Attorney General Lynn Fitch.
The law takes effect in 10 days.
Mississippi is one of 13 states with a "trigger law" that was passed in case Roe V. Wade was overturned.
The state law bans all abortions in the state except to save the life of the mother or in cases of rape. According to the law, a formal charge of rape by law enforcement must be made before the abortion can take place.
An illegally performed abortion is punishable by not less than 1 year and no more than 10 years in prison.
"As we have said throughout this case, Roe v. Wade presented a false choice between a woman's future and her child's life. As we proceed in this post-Roe world, the people of Mississippi and of all the states will be able to fully engage in the work of both empowering women and promoting life. I am grateful that the Court has given us this opportunity."
Under Mississippi's trigger law, Fitch is required to publish her determination (1) that the United States Supreme Court has overruled the decision of Roe v. Wade and (2) that it is reasonably probable that Mississippi's trigger law would be upheld by the Court as constitutional.
"The Supreme Court very clearly held in Dobbs that the appropriate standard for courts to use for challenges to state abortion laws is rational-basis review," said Fitch. "And under that standard, Mississippi's regulations for the protection of life would be upheld. We argued before the Court in December that it was time to end special rules for abortion cases, and we are pleased that the Court did just that, returning this important issue to the people to decide through the political process."