Mild tonight, but cold by Wednesday morning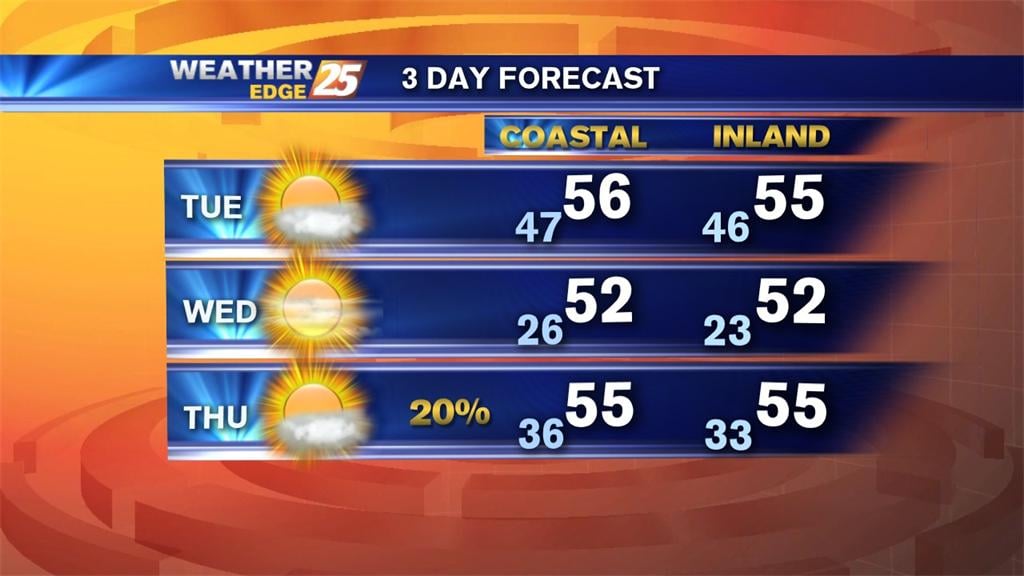 Tonight
: Mostly cloudy tonight with lows in the middle to upper 40s. A few areas of isolated showers/drizzle will be possible. Winds will be from the southwest shifting from the northwest at 10 to 15 mph.
Tuesday: Partly cloudy, but becoming mostly sunny. Highs will be in the middle 50s with breezy northwest winds at 15 to 25 mph. Overnight lows will fall into the lower to middle 20s with wind chill temperatures near the teens.
Wednesday: Mostly sunny with highs in the lower 50s. Overnight lows will be in the lower to middle 30s.
Expect a slight chance for isolated showers on Thursday with a slight chance (20%) of a rain/sleet/snow mix overnight.