Victim of fatal wreck in D'Iberville identified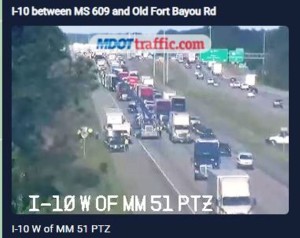 An 81-year-old Alabama man died this morning in a crash on Interstate 10 near D'Iberville.
Mississippi Highway Patrol responded to the scene about 8 a.m., responding to a call about a collision just east of the D'Iberville exit on I-10 .
Jackson County Coroner Bruce Lynd Jr., said James Cockrell of Daphne, Alabama, was the driver of the passenger car that hit a parked 18-wheeler between mile markers 50 and 51 in Jackson County.
Trooper Cal Robertson said the 18-wheeler was stopped on the shoulder when the crash happened.
Traffic was slowed for about two hours while the vehicles were removed from the interstate.