MBI investigating officer-involved shooting in Bolivar County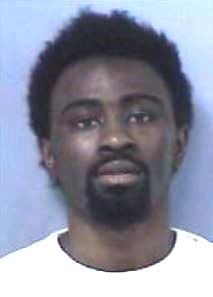 The Mississippi Bureau of Investigation is investigating an officer-involved shooting involving Mississippi Highway Patrol.
A trooper was shot in the arm by the subject and received non-life-threatening injuries during the incident on Highway 61 in Bolivar County.
The shooting happened about 7:05 a.m. in Mound Bayou in Bolivar County, which is just north of Cleveland in the Delta.
The suspect, 23-year-old Stanley Self Jr., is believed to be on foot and was last seen wearing a white colored T-shirt and khaki pants. Self is believed to be armed and dangerous. MBI said a $10,000 reward has been offered for a tip that leads to Self's location or arrest.
Anyone with information on Self is asked to 911 or 1-855-485-TIPS (8477) or send an email to MBITIPS@dps.ms.gov.
MBI is currently assessing this critical incident and gathering evidence. Upon completing the investigation, agents will share their findings with the Attorney General's Office.
This is the 10th officer-involved shooting this year.