Many Americans Don't Own Guns, But Not in Mississippi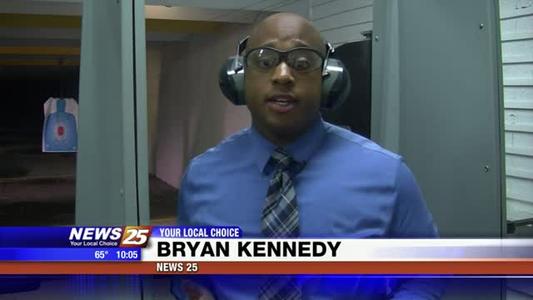 When it comes to firearms, the number of households owning a gun is down across the nation. News 25 sought out to show why that trend hasn't reached Mississippi.
South Mississippians might be shocked that the latest research on firearms shows gun ownership in America is down. A recent survey from the University of Chicago shows only 32% of Americans either own a gun or live in a household that contains one, but despite the national trend, gun sales on the Coast are better than ever. Kevin Riley of Dad's Super Pawn says, "You couldn't prove it by us. At Dad's Super Pawn, we're one of the largest dealers in the country, not just in the state, so we couldn't prove that statistic by us."
The study attributes this decline as a result of a decreased interest in hunting, as well as more single parent homes led by women. Neither one of these trends are shown in Mississippi. In fact, gun advocates say it's just the opposite on the Coast. Michael Creel of Cook's Gun Shop says, "There's multiple females in our shop at one time, it's not uncommon at all. Single mom responsible for her children, she's thinking about that. She's looking for something to equalize the situation."
Hunting is a major part of the culture of Mississippi, with laws as recent as last year's bipartisan Sportsman's Act, which protects the rights of residents to own their firearms. Riley closes, "I don't see hunting as a problem. Hunting is blowing and going in south Mississippi and across our state and the tri-state area."
As numbers for gun ownership continue downward for other parts of the nation, Mississippians continue to embrace their right to bear arms.