Local military man reunites with family, meets six-week-old daughter for the first time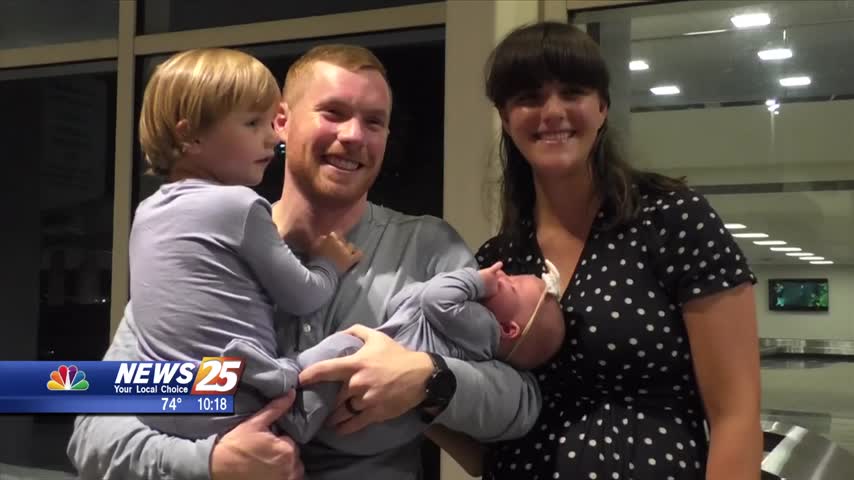 Smiles, tears, and hugs were aplenty at the Gulfport-Biloxi International Airport as the Tipp family welcomed home father and husband Dustin Tipp from deployment.
Tipp was deployed since March this year and missed the birth of his six-week-old daughter named Mary Hollan.
He's also excited to return him to see his two-and-a-half-year-old son, Oliver. Tonight, Mary and Dustin met face-to-face for the first time. "I can't even describe it. It's the best thing ever. A lot of video chats, calls, texts every day. That's pretty much the only way thing you have when you're over there, but we made it work. It's the best feeling in the world, it really is. For being gone for so long, coming home to all this love and support, it means a lot."
Oliver says the first thing he's going to do with his dad now that he's home is play!