List of shelters open around the Coast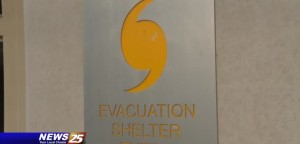 Shelters are opening around the Gulf Coast in preparation for Hurricane Ida.
Six Harrison County Hurricane Shelters to Open:
D'Iberville High School Shelter
15625 Lamey Bridge Rd, Biloxi, MS 39532
County Farm Road Shelter
15038 County Farm Rd, Gulfport, MS 30503
West Harrison High School Shelter
10399 County Farm Rd, Gulfport, MS 39503
Harrison Central High School
15600 School Rd, Gulfport, MS 39503
Lobouy Road Shelter
9505 Lobouy Rd, Pass Christian, MS 39571
Saucier Lizana Road Shelter
23771 Saucier Lizana Rd, Saucier, MS 39574
Masks are required in all shelters.
Jackson County plans to open two emergency shelters on Saturday, August 28th at 6 p.m.
East Jackson County on 18413 Highway 613 in Hurley
West Jackson County at 130000 Walker Road in Ocean Springs.
For OCEAN SPRINGS RESIDENTS ONLY – in need of transportation to and from the emergency shelters please call 228-875-4063. All transportation arrangements MUST be made before Saturday, August 28, 2021, at 3:00pm.
The Hancock County EMA and the American Red Cross and the MS Department of Human Services will be opening the Kiln Shelter on Saturday, August 28th at 10 a.m.  The shelter is located at 18320 Highway 43.
The Mississippi State Medical Needs Shelter in Stone County will open Saturday at noon in preparation for Hurricane Ida.
This shelter is located at 1640 Coy Avenue in Wiggins, Miss., and is a shelter of last resort for those people whose medical needs cannot be accommodated in a general population shelter.