Jackson sees some improvement in its damaged water system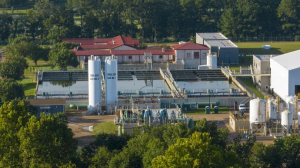 By MICHAEL GOLDBERG and EMILY WAGSTER PETTUS
Associated Press
JACKSON, Miss. (AP) – Officials in Mississippi's capital city say water pressure is improving but the city remains under a boil-water notice for safety.
Jackson officials say pressure increased overnight to the point that people living close to the plant have "almost normal" pressure.
Still, many in the city of 150,000 have little or no running water. And the city says it still faces challenges as it works to restore service.
The latest problems with the long-troubled Jackson water system began Monday after excessive rain and flooding from the Pearl River.
Mississippi Gov. Tate Reeves and President Joe Biden have both declared emergencies in the state.