Jackson County searching for suspect in motor vehicle theft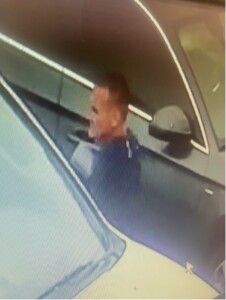 Jackson County Sheriff's investigators are searching for a suspect in a vehicle theft that happened Monday.
According to authorities, the suspect, described as a middle-aged white male with a black hair cut in a military-style fade and wearing a gray goatee, allegedly took a 2013 white Dodge Ram truck from a gas station in St. Martin.
The suspect led deputies on a chase before abandoning the truck in Biloxi.
Anyone with information about the suspect is asked to call Jackson County Sheriff's Department at (228) 769-3063.