Jackson County looking for driver in road rage incident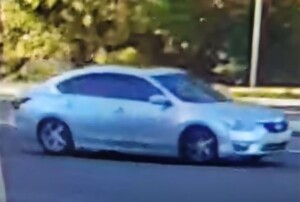 Jackson County Sheriff's Department is looking for information to help identify the driver and two passengers involved in a road rage incident on Monday.
Jackson County investigators say the driver of a Silver Nissan Altima, described only as a black male, shot at an 18-wheeler while driving on Old Fort Bayou Road in the St. Martin/Vancleave area.
Rounds hit the truck in the rear and passenger side.
The front seat passenger is described only as a black female. The back seat occupant was not described.
Anyone with information is asked to call the sheriff's department at 228-769-3063 or Mississippi Coast Crime Stoppers at 877-787-5898.