Hope from John Ellis benefit through One Wing Foundation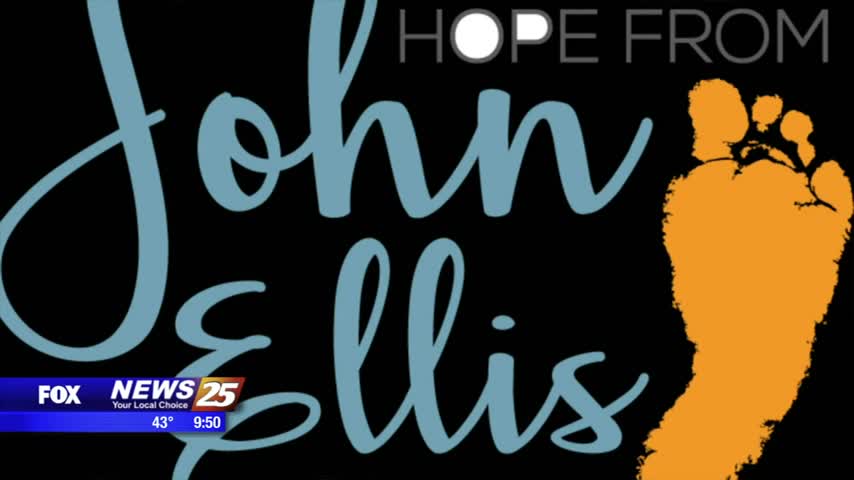 One family is working through their pain of losing their child and they're creating a benefit to help all families across the Gulf Coast share that last moment with their baby.
"Grieving it's so hard because the world is still continuing around you as normal, but in your world, you're heartbroken." Lucas and Elisabeth Naff lost their baby, John Ellis, nearly a year ago when she developed cholestasis during her third trimester. "Why we started is to bring awareness to this condition because we had never heard of it before and a lot of people still haven't. So, hopefully this will help someone else that may develop symptoms of cholestasis and just try to bring this condition to light," said Elisabeth.
But the Naff's wanted to do more than bring awareness to a devastating condition, they wanted to give back all in memory of the child they would never see grow up. They founded 'Hope from John Ellis' through the One Wing Foundation for other grieving parents, but also for themselves. "When you are going through grief, it's important to kind of take advantage of those opportunities that you're going through and try to help make a difference to someone else that is going through the same thing and by doing so that will allow you to heal a little bit more," said Elisabeth.
Now, they're asking the South Mississippi community to help in their efforts to buy a special cradle they didn't have when they said goodbye to their baby boy: a Cuddle Cot. "It's a cooling system and it allows you to have a longer time with the baby and create that bond and that moment cause you don't have very long with the baby," said Elisabeth.
Lucas said, "Having that piece of equipment will allow them to have better plans and preparations for families that go through that loss."
For a family who now seems so strong, they say it wasn't always this easy. It's taken their family and support groups like one at Mosaic Church to make a broken family find purpose again. "If you are parents or someone who has experienced stillbirth, you are not alone."
Here's how you can help the Naff family. On January 6th, which would have been John Ellis' first birthday, they're holding a benefit at the Beau Rivage to raise money for the One Wing Foundation and bringing a Cuddle Cot to a local hospital. Tickets are $45 and $10 for kids. You can purchase them online at onewingfoundation.org/hopefromjohnellis.