Harvey, Pannell promoted to lead St. James Parish School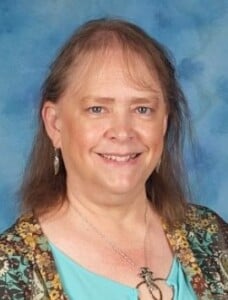 St. James Parish School Assistant Principal Tricia Harvey will be the next principal at the school.
She will replace Jennifer Broadus, who will move into the role of Superintendent of Schools for the Catholic Diocese of Biloxi after this school year.
Dr. Pam Pannell, who currently teaches fifth grade, has been promoted to assistant principal.
"Ms. Harvey is committed to Catholic education and will continue our mission through her leadership, faith, and service. Dr. Pannell has a passion for academic excellence, innovation, and the formation of Intentional Disciples of Jesus Christ," said Broadus.
Bishop Louis F. Kihneman III welcomed the new leadership team.
"I believe Mrs. Tricia Harvey and Dr. Pam Pannell will be able to carry on and build upon the work of Mrs. Jennifer Broadus under whom they have served faithfully," he said. "Under their leadership St. James School will continue to provide a quality Catholic education that makes disciples."
Harvey, a Biloxi native, attended Catholic schools there and was in the first graduating class at Mercy Cross High in Biloxi.
Harvey said she is "humbled, honored, and excited to have been selected as the new principal of St. James Catholic School."
Pannell, a Gulfport native, said she grew up in St. James Parish and was married there as well.
Pannell has 17 years of experience in education and a doctorate in educational leadership.
"I have worked in both public and Catholic schools where I have been an assistant teacher, a classroom teacher, and an assistant principal at both the elementary and high school level. I have also worked as an educational consultant," she said.