Harrison County Board of Supervisors Monthly Meeting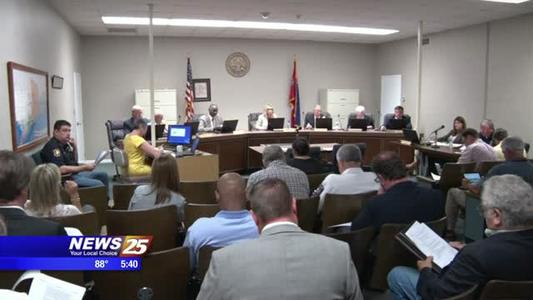 The Harrison County Board of Supervisors met this morning for their monthly meeting and resolved several lingering issues.
Today's agenda had almost 50 action items requiring the supervisor's attention. After nearly 3 hours and an executive session they had requested proposals on deferred compensation plan for county employees and amended medical plans to better serve their employees while also save the tax payers money.
Joe Meadows, Harrison County Supervisor, District 2, said, " We've had a heck of an economic situation we had to get through, and we're not totally through it yet, probably see some of that in the budget hearing coming up shortly, but hopefully if we get through this budget session with some good planning, we'll be on a good road."
Many of the large projects they have undertaken by the county are finally coming to completion and should begin bringing in revenue.