Gulfport man charged with capital murder in death of 5-year-old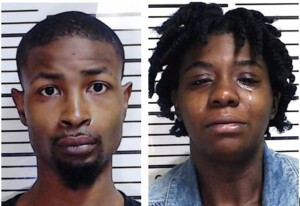 A Gulfport man is charged with capital murder in the death of a 5-year-old child.
Police said 29-year-old Denzel Blakely, was arrested Monday night. He is in the Harrison County jail with no bond.
The child's mother, 31-year-old Lachelle Washington, is charged with child deprivation of necessaries. Her bond is set at $50,000.
Harrison County Coroner Brian Switzer identified the child as Edward Lamptey.
Gulfport officers were called to Emerald Pines Apartments on 39th Avenue at 7:15 a.m. Friday in reference to a 5-year-old having a medical emergency. He was taken to Memorial Hospital, where he was pronounced dead.
An autopsy performed by the Harrison County Coroner's office showed the child died of blunt force trauma. In subsequent interviews by detectives Blakely and Washington admitted culpability.
Anyone with any information regarding this incident is urged to contact the Gulfport Police Department at 228-868-5959 or Mississippi Coast Crime Stoppers at 877-787-5898.