Gulfport man charged in Tuesday night hit-and-run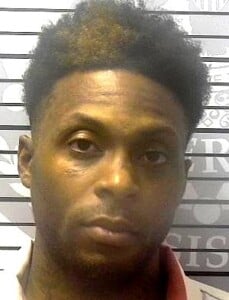 A Gulfport man is behind bars, charged with leaving a traffic accident in a hit-and-run.
31-year-old Jamaal Addison is charged with leaving the scene of an accident causing serious bodily injury. He was taken to the Harrison County jail. Bond was set at $100,000.
About 10:10 p.m. Tuesday night, officers responded to a traffic accident on Highway 49 near 20th Street. They found a victim lying in the roadway. Witnesses described the suspect's vehicle to officers.
Detectives learned Addison was in the southbound lanes of Highway 49 when he hit the victim, who was on foot, then fled the scene. As he was fleeing, he crashed into a residence in the 1800 block of 38th Avenue.
Officers found Addison and arrested him. He also is a wanted fugitive from the Mississippi Department of Corrections for two counts of armed robbery.
The victim was taken to a local area hospital with multiple injuries sustained during this incident.
We are urging anyone with information regarding this incident to contact the Gulfport Police Department at 228-868-5959 or Mississippi Crime Stoppers at 877-787-5898.