Gruich gone as vice principal at St. Patrick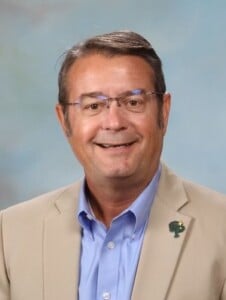 The Diocese of Biloxi has confirmed that Vice Principal Anthony Gruich is no longer at St. Patrick Catholic High School.
The news comes on the heels of a statement issued Thursday that Principal Dr. Matt Buckley had resigned effective immediately and would not be taking over as superintendent of Catholic schools, as was previously announced.
Sources told WXXV that Gruich had been dismissed Thursday, but there was no confirmation until Friday that that had taken place.
Friday morning, Diocese officials would only confirm that Gruich was no longer at the school.
WXXV has reached out to Gruich and Buckley for comment.