Grandparent's Day at Popp's Ferry Elementary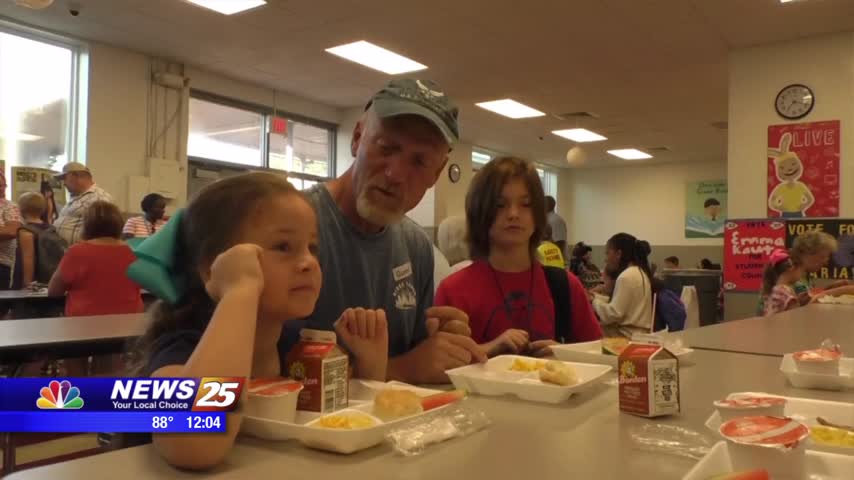 Grandparents have a special place in every grandchild's heart and they deserve to be celebrated.
That's why all morning in the Biloxi School District, students, teachers, and staff did just that! It was 'Grandparent's Day.' News 25 had the chance to visit Popp's Ferry Elementary during their breakfast honoring grandparents.
The breakfast allowed students to bridge the generational gap with their grandparents by spending this quality time with them. The grandparents also got a chance to speak with teachers and see their grandchild's classroom.
You could tell by the smiles on the children's faces there was lots of life filling the cafeteria.  Betty Warren said, "I just love coming and spending time with my granny. I got about four more of them to go." Jadayiah Triplett said, "I love her and I know she comes like every time to Grandparent's Day and I like her to come."
Peggy and Ronny said, "It's just a fun time for our grandchildren. We love them very much and we want to be a part of their lives. We wouldn't want to miss Grandparent's Day with our 11th grandchild, SJ Smith. We love him so much. We always come to Grandparent's Breakfast with him." "I really, really love them both a lot."
Grandparent's Day was a huge success with 210 grandparents coming and nearly 600 meals served.