Gautier searching for 'armed and dangerous' couple in burglary case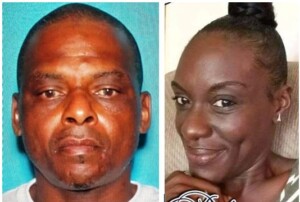 Gautier Police are searching for a couple who are wanted on felony warrants and are considered armed and dangerous.
Police said Gary Lamont Stallworth and Titania Yvette Walton (Clark) are wanted for burglary of a dwelling, grand larceny and credit card fraud.
Police say between December 2022 and January of this year, Stallworth and Walton broke into a man's home seven times after the man hired them to fix a fence.
Stallworth goes by the nickname "Scooby" and Walton goes by "Ty."
Anyone with information about the suspects should contact local law enforcement of Mississippi Coast Crime Stoppers at 877-787-5898.