Fundraisers, events planned to help students affected by prom party shooting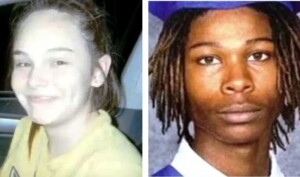 More information has become available about how the community can help the families of the teens who were killed and injured in a shooting at a post-prom party in Bay St. Louis over the weekend.
Funeral arrangements for 16-year-old Haeleigh Stamper were announced. Visitation is 5 p.m. to 7 p.m. Saturday at Bayou Talla Fellowship in the Kiln, followed by the service at 7 p.m.
In addition, a Go Fund Me account has been set up to help with funeral expenses.
Funeral arrangements for 18-year-old De'Arreis Smith have not yet been made. However, anyone who would like to help with upcoming funeral expenses can donate to his Go Fund Me account as well.
Information about how others students injured in the shooting has been updated.
16-year-old Lauren Lawless is one of the four survivors of the shooting. She is still in ICU but is in stable condition after being shot twice. A Go Fund Me account has been created to help with her medical expenses.
In addition to the Go Fund Me accounts, several organizations in the community are holding fundraisers to help the families.
A benefit plate lunch will be held starting at 10 a.m. Friday at the Waveland Lighthouse and again on Sunday at 10 a.m. until all plates are sold. Plates are hamburgers, hot dogs or red beans plates. Drinks also are available.
The Mississippi Sea Wolves are hosting a benefit auction. Two game-worn jerseys and two signed sticks will be auctioned off. The auction is open until May 12. Click the link here to go to the auction site.
Finally, a candlelight prayer vigil will be held at 7 p.m. Friday at Diamondhead City Hall.