Fourth suspect in Monday drive-by shooting in custody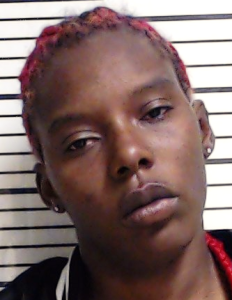 A fourth suspect in a Monday night drive-by shooting in Gulfport is in custody.
23-year-old Dominique Pope was booked into the Harrison County jail at 11:45 p.m. Thursday night, according to the jail's inmate docket.
Pope is charged with accessory after the fact in a drive-by shooting that happened Monday near Polk Street.
Already in custody are Joshua Ingram Jr., 18, charged with six counts of aggravated assault and Aniya Jakarie Winder, 19, and Andrika Nicole Jones, 25, each charged with accessory after the fact.
Pope is waiting on an initial appearance, according to the docket.