Fort Bayou Drawbridge to temporarily close Thursday night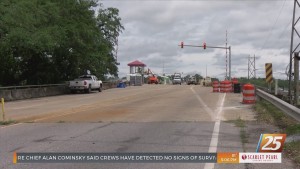 The temporary night closure for the Fort Bayou Drawbridge in Jackson County set to start Tuesday night continues Thursday night.
The bridge closed Wednesday at 10 p.m. until 5 a.m. Thursday morning and then it will be closed again starting at 10 p.m. Thursday night until 5 a.m. on Friday.
During these overnight closures, crews will be pouring concrete and lifting and installing new machinery.
Drivers are advised to find an alternate route and detour signs will be in place. Motorists are reminded to be on high alert for roadside workers.