Former Moss Point Mayor Mario King under investigation for mortgage fraud in Texas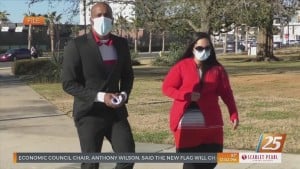 According to our media partner the Sun Herald, former Moss Point Mayor Mario King is under investigation in Texas on allegations of mortgage fraud.
He 'engaged in other behavior that amounts to obstruction of justice,' all of which could have a significant impact on his sentencing in a federal fraud case.
As a result, King's attorney Calvin Taylor cited the new allegations and asked for a delay in sentencing for King, initially set for Thursday according to court filings. King's wife, Natasha, also asked for a delay in sentencing.
Prosecutors have not objected to moving the sentencing which is now set on July 22nd in federal court in Gulfport.
The Kings had been living in Texas since they pleaded guilty to conspiracy charges in February.