Feeding the Gulf Coast is expanding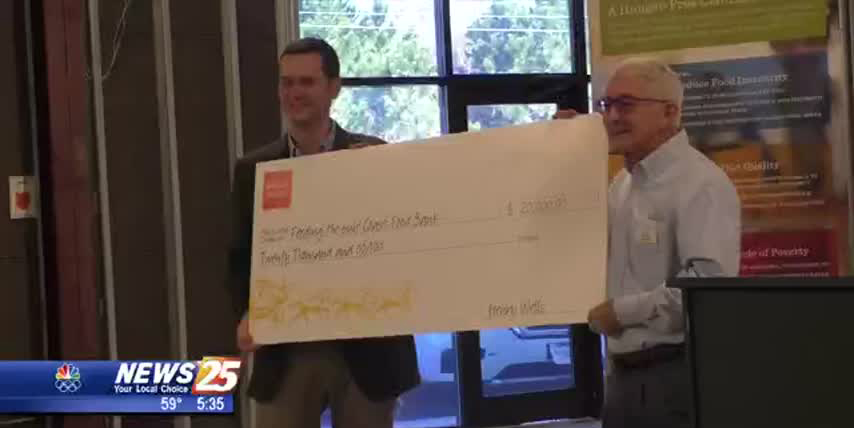 Feeding the Gulf Coast's Gulfport location is growing thanks to the help of Wells Fargo.
Today Wells Fargo presented a $20,000 check to Feeding the Gulf Coast. This donation will support the nonprofit's capacity expansion efforts of their over 14,000 square foot facility.
Feeding the Gulf Coast just installed a brand new mega walk-in cooler, which is a significant part of the food bank's plans for phase one of their expansion.  Development and Marketing Vice President Cindy Baggett said, "So, currently the services we provide to Mississippi, the food is generated from our Alabama warehouse and we bring it over here about three times a week. So, what we are trying to do is finish out our warehouse facility and make it so we can house food and store food and volunteer support to come out and sort food and deliver it to the community from this facility."
These renovations will better equip Feeding the Gulf Coast to reach more than 80,000 Mississippians who are facing food insecurities.