Favre Rejects Fillingame's Debate Offer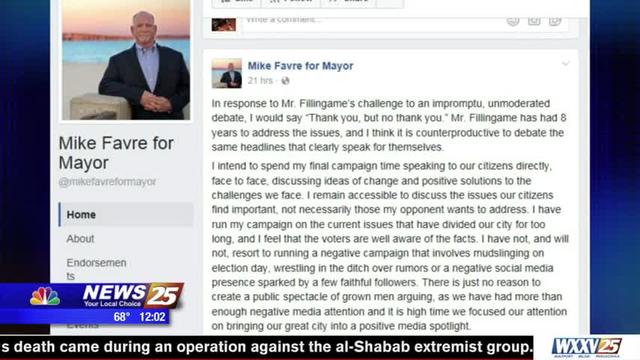 Earlier this week, Bay St. Louis voters decided it would take a runoff to decide who would be their next mayor.
Shortly after the final vote was counted, incumbent Mayor Les Fillingame challenged Mike Favre to a debate.
Favre's response? "Thank you, but no thank you."
In a full response posted to his Facebook page yesterday, Favre says quote "Mr. Fillingame has had 8 years to address the issues, and I think it is counterproductive to debate the same headlines that clearly speak for themselves."
Runoff elections will be May 16th.