D'Iberville to open Riverside Park on Friday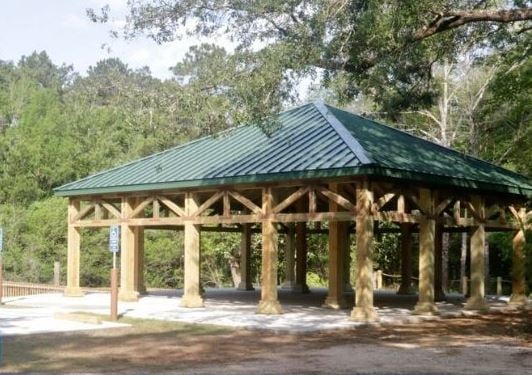 D'Iberville will open Riverside Park in a ribbon cutting celebration at 10 a.m. Friday, city officials announced.
The park, located at 3503 Magnolia Drive, is part of the Tchoutacabouffa Paddling Trail and Nature Area, a section on the Tchoutacabouffa River that lies north of Lamey Bridge Road.
The park features a handicapped accessible kayak launch, pavilion, and limited parking.
The Tchoutacabouffa Paddling Trail and Riverside Nature Area provides residents with access to low-impact recreation, natural areas and community amenities. The project was designed for Universal Access using an EZ Launch transfer system for kayaks and paddle sports. The easy to use transfer bench and transfer slide boards allow users to transfer from wheelchairs into watercrafts of different sizes. The floating platform adjusts to changing water levels allowing stability and ease regardless of tide fluctuations.
The park includes a 40×40 open air pavilion that is available for public use. The park free to the public and is open daily from dawn until dusk.
Riverside Park is funded by the Tidelands Trust Fund Program, which is administered by the Mississippi Department of Marine Resources.
D'Iberville began the process of conservation planning for the Tchoutacabouffa River in 2003 with the award of a grant by the Coastal Impact Assistance Program. Harrison County provided additional grant funds to the Land Trust, and the conservation organization began purchasing property along the Tchoutacabouffa River. Currently, there are 75 acres held in conservation and designated as the Riverside Nature Area. With funding from the Mississippi Public Tidelands Trust fund managed by the Mississippi Department of Marine Resources, the city was able to conserve nature while providing Universal Access to public waters.