CTA offers rides to hurricane shelters ahead of Hurricane Zeta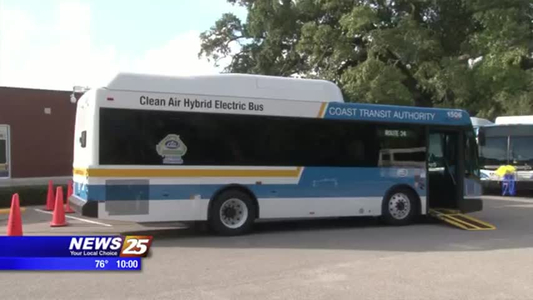 Coast Transit Authority is offering rides to Harrison County shelters beginning at 1 p.m.
CTA will transport people to these shelters for two hours beginning at 1 p.m. If you need to evacuate and are not registered with CTA, call 228-896-8080.
Evacuees will need to bring with them to the shelter:
Prescriptions and emergency medications
Identification to show residents in affected area and other important personal documents
Foods that meet unusual dietary requirements
Extra clothing, pillows, blankets, hygiene supplies and other comfort items
Supplies needed for small children such as diapers, formula and toys
Special items for family members who are elderly or disabled
Chargers for electronic devices you bring with you
Books, games and other ways to entertain your family and yourself
Face coverings
Hand sanitizer
If you bring a pet it MUST be in a pet carrier and you will have to remain with the animal.