Contests, Mobile Phone, and FAQ
Question: Why does the buttons for the contests not work?
Answer: All Contests are designed to work on the Safari, Chrome, and Firefox web browsers if you are using another web browsers the buttons may not work as intended.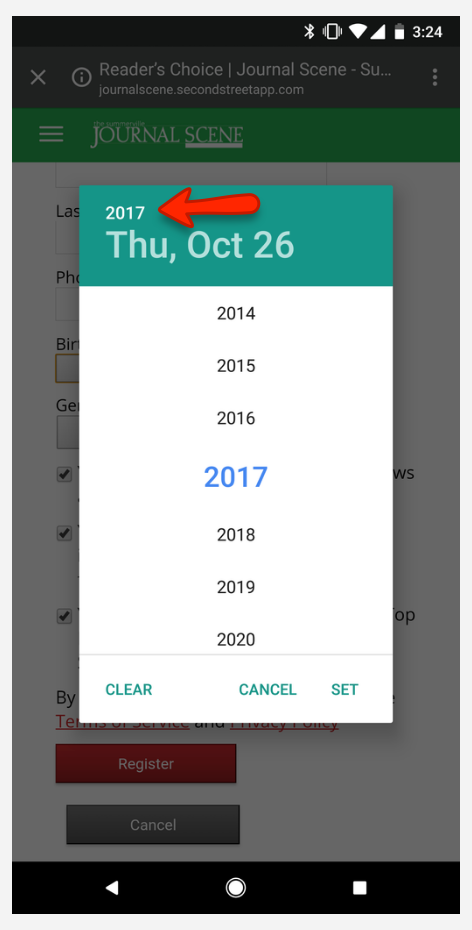 Android phone user may have a problem with the birth date picker
Question: Why is it difficult to select my birth date when registering for contests?
Answer: Android phone users may run into an issue when selecting their birth date to enter contests. Android phones do have a particular way to choose dates. You should be able to select the year by tapping on the year (2019) at the top of the page on your phone. Then you can scroll to choose the year of your birth and use the calendar to select the month and day. Desktop computer users and other cell phone providers won't run into this issue when selecting a birth date.
Question: Why don't I qualify for the contest?
Answer: The majority of our contests require you to be at least 18 years old and live in the area where you can pick up your winnings (Deep South Mississippi). If you do not match these requirements. You may not be qualified to win.
Question: I am having trouble viewing your website.
Answer: Internet Explorer is known to have issues viewing modern websites please try a different web browser if you are having problems.
If you have more questions please feel free to email us at promotions@wxxv25.com