Cold weather shelters opening across South Mississippi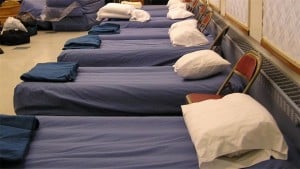 There are several cold weather shelters across South Mississippi that will open their doors again over the next couple of nights.
In Harrison County, the Kenny Fournier Multipurpose Center on Automall Parkway in D'Iberville will be open Friday and Saturday starting at 5 p.m. each night. CTA will provide transportation to that shelter. You can reach out to them by calling 228-896-8080.
In Gulfport, the Salvation Army's Center of Hope on 22nd Street will be open at 6 p.m. each night.
Hancock County's shelter opens Friday and Saturday at 6 p.m. at the emergency operations center on Highway 603. If you need a ride, call Hancock Central Dispatch at 228-255-9191.
In Stone County, the City of Wiggins will open the Ferris O'Neal Senior Centers as a cold weather shelter. That shelter will be open from 5 p.m. to 7 a.m. Friday and Saturday as well.
In Pearl River County, the Poplarville and Picayune community safe rooms will open at 4 p.m. for nightly use until Monday morning