Carriere man faces drugs, weapons charges after search of home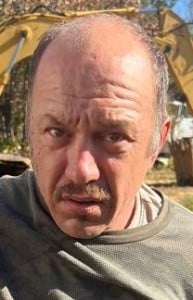 A Carriere man is facing multiple charges after Pearl River County deputies searched his home.
Pearl River County Sheriff David Allison said Dustin Hatten, 39, has been charged with possession of a weapon by a convicted felon, possession of methamphetamine with intent to distribute, possession of drug paraphernalia and trespassing.
He was booked into the Pearl River County jail.
Deputies, acting on a tip of suspected illegal activities, went to Hatten's home in Carriere and found him in possession of a rifle, which is illegal as he is a convicted felon.
A search ensued at the residence and deputies found additional firearms, a drug suspected to be meth and the paraphernalia.
Deputies also determined Hatten had trespassed on adjoining properties.