Budweiser Clydesdales coming to Mississippi Coast in late January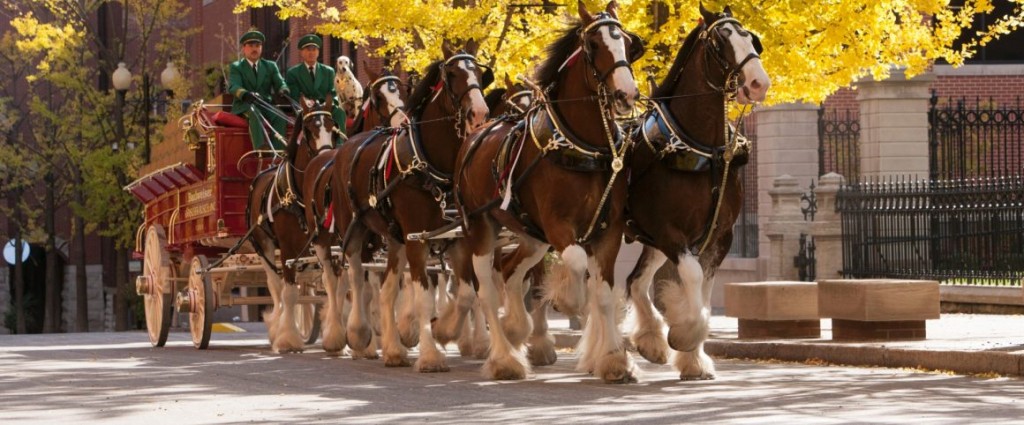 GULFPORT, Miss. – The world-famous Budweiser Clydesdales are scheduled to make several appearances in the Gulf Coast area in late January and early February.
From the Prohibition era to Super Bowl commercials, team of Clydesdale horses are an iconic part of Budweiser's storied history. More than just a mascot, the Clydesdales have been an integral part of Anheuser-Busch for more than 80 years.
Mitchell Distributing will be bringing the eight-horse hitch, along with the famous red beer wagon, to the Mississippi Gulf Coast during their tour.
The Clydesdales were last on the coast in January of 2018.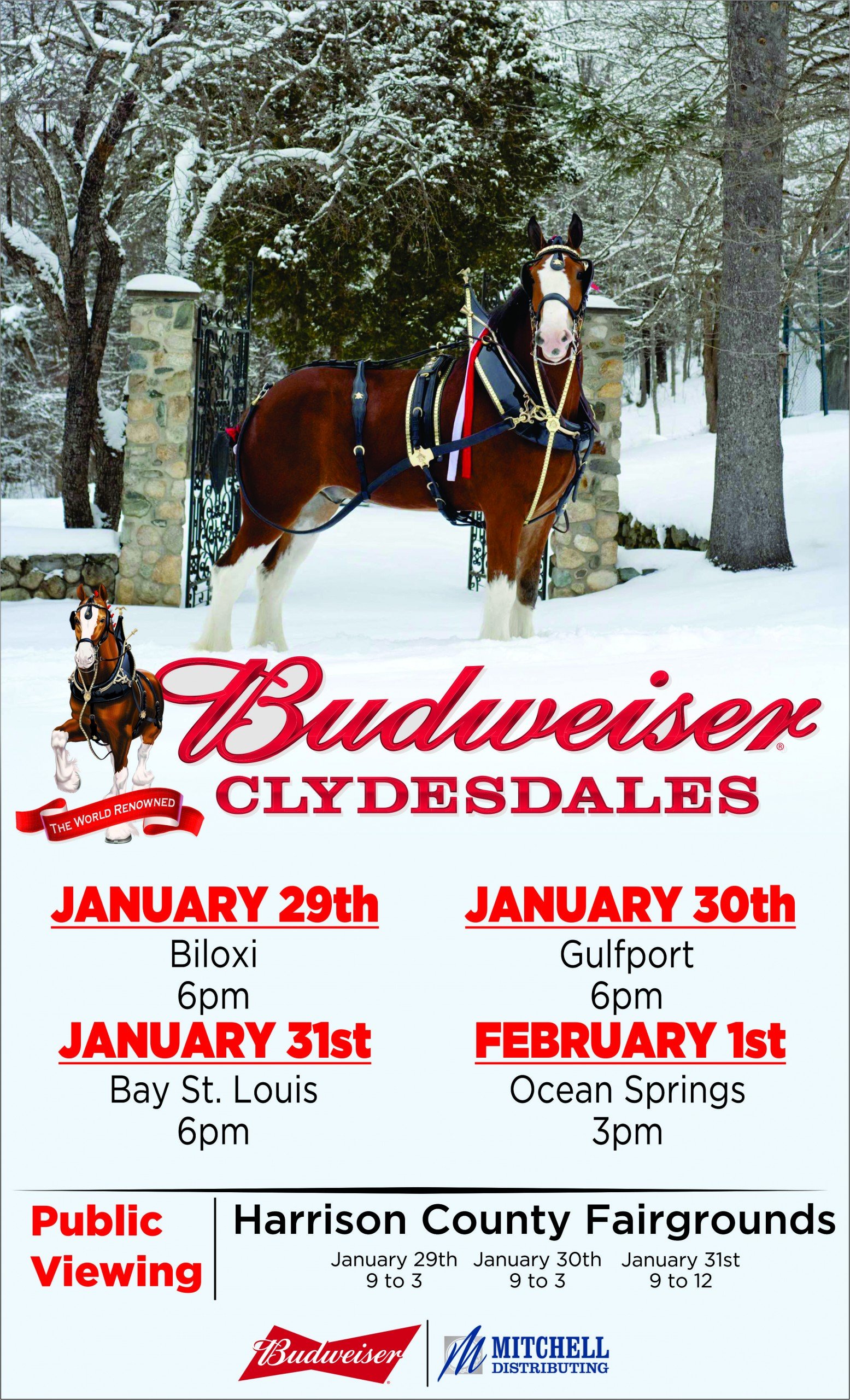 The Clydesdales schedule will start on Wednesday, January 29th in Biloxi. The crew will begin hitching at 5:00 p.m. east of Hopkins Boulevard under I-110 and the parade will start at 6:00 p.m.
On Thursday, January 30th, the Clydedales will parade downtown Gulfport with hitching to begin at 5:00 p.m. east of 23rd Avenue on 14th Street and the parade will start at 6:00 p.m.
The next stop on the tour will be in Bay St. Louis on Friday, January 31st. The horses will hitch at 5:00 p.m. in front of the Depot on Blaize Avenue with the parade starting at 6:00 p.m. as well.
Lastly, the parades will conclude on Saturday, February 1st, in Ocean Springs. The crew will hitch at 2:00 p.m. on Jackson Avenue west of Ocean Avenue at 2:00 p.m. and the parade will begin at 3:00 p.m. and end at the Mary C. O'Keefe Cultural Center. Later that evening there will be a Budweiser beer pairing dinner at the Mary C. at 6:00 p.m.
All downtown events in Gulfport, Biloxi, Bay St. Louis, and Ocean Springs will include delivering a case of beer to local downtown restaurants and bar as part of their parade route.
There will also be public viewing opportunity throughout their visit at Harrison County Fairgrounds on January 29th from 9:00 a.m. to 3:00 p.m., January 30th from 9:00 a.m. to 3:00 p.m., and January 31st from 9 :00 a.m.. to 12:00 p.m.