Black History Month: Keith Davis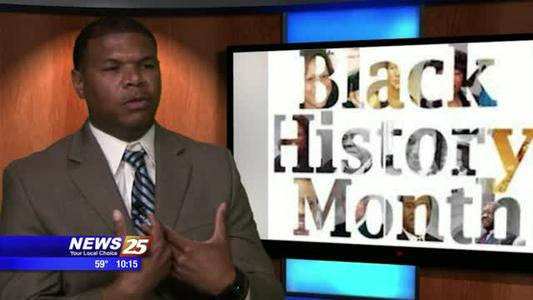 For Black History Month, News 25 is highlighting those individuals in the Gulf Coast community who have made an impact. This week, we focus on Keith Davis, a proven leader in law enforcement. Davis says, "I quickly saw the need for someone who truly cares about the community."
It's the appeal of genuine concern for others, a proven capacity to assess problems, find solutions, and lead the charge that has made Keith Davis a reputable leader in law enforcement. He says, "It's very important for me to go home knowing that I did something to help someone else."
One could say Davis was destined to end up in law enforcement. His father was killed when he was just a young boy. Davis says, "It's tough, extremely tough."
Growing up one of the youngest of ten children in Byram, Mississippi, it wasn't easy seeing his mother struggle to care for the family. Davis also says, "That was a part of me making the decision. I didn't want to live that life. I wanted to get out and make things better for her."
For a determined Davis, that way out was a passion he discovered long years before. He says, "Even when I was doing all of these other things, trying to find my way, the law enforcement desire stayed there the entire time."
Over his 20 years in law enforcement, Davis climbed through the ranks from security to patrol, to Chief of Police and he's credited with restoring a broken relationship between residents and police. Davis also says, "But when you peel back all the layers, it comes back to communication, being able to communicate with each other."
His latest position as Chief of Marine Patrol for the Mississippi Department of Marine Resources marks a new chapter in his career, and looking back on his story so far, Davis credits his faith for getting him where he is today.
Davis closes, "I had an angel looking over me and keeping me from those things that would've resulted in a very, very different situation today."