BILOXI TAKES DOWN THE STATE FLAG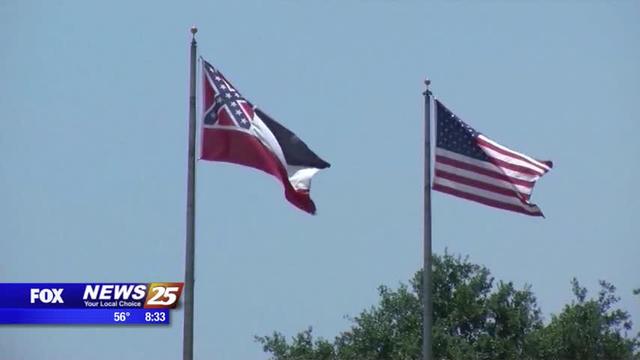 If you're traveling through Biloxi, you won't see the Mississippi state flag flying in front of city buildings any longer.
The city has made the decision to remove the state flag, which bears the confederate battle emblem, from all city buildings.. Effective immediately.
Mississippi's state flag design has been a controversial topic for some time now and city spokesperson Vincent Creel says that with tourism driving the economy in Biloxi, the city would rather not take part in the ongoing debate over the flag.
"Quite frankly, we're a city is welcoming to everyone. We have 5.7 million visitors a year and we don't want anything that's going to give people pause to coming to Biloxi or the Mississippi Gulf Coast. Years ago, Mayor Holloway made the decision that we stop flying the confederate battle flag at the time we made that decision and moved on.. We now, at our city facilities.. We're not flying the state flag. It's something that we would just assume not get involved in this issue over something as controversial as it is."
– Vincent Creel City Of Biloxi Public Affairs
The current state flag was adopted on April 23rd, roughly 123 years ago.