Biloxi Police asks public's help with shoplifting case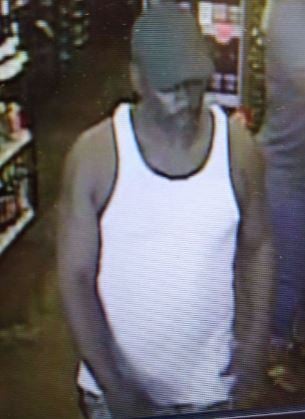 Biloxi Police are asking the public's help to identify an unknown man who allegedly committed the crime of shoplifting at several locations in Biloxi this week.
On Tuesday, the unknown male allegedly stole several alcoholic beverages, cases and bottles valued at about $626.
The incident(s) occurred between 4 pm and 4:45 p.m. in the 1700 block and 1800 block of Popps Ferry Road.
The man is described as being about 5-foot-4 to 5-foot-7 tall. The suspect's vehicle is a newer model silver Kia 4-door small sedan with an incorrect Alabama tag displayed.
There was also a heavy-set woman with the suspect. They are believed to be in the Mobile or Prichard, Alabama, area.
They are also wanted for questing concerning a separate shoplifting incident on Cedar Lake Road which occurred on June 20.
Biloxi Police request that anyone with information regarding this incident or any other incidents contact the Biloxi Police Department Criminal Investigation Division (228) 435-6112, Biloxi Police Department Dispatch (228) 392-0641, or Biloxi Police Criminal Intelligence Unit ciu@biloxi.ms.us.