Bay High student charged with possession of a weapon on educational property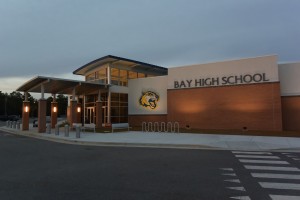 On May 10, 2023, School Resource Deputies of the Hancock County Sheriff's Office were assisting school personnel at Bay High School.
During the course of their work, Deputies located a shotgun contained within a student's vehicle.
Although there was no incident, and it is not believed the weapon was brought on campus with the intent to cause harm, Mississippi state law has a zero tolerance for weapons on educational property.
The student was subsequently charged with Possession of a Weapon on Educational Property.
Sheriff Ricky Adam said, "We have to be mindful of the fact that possession of deadly weapons on school property is illegal, regardless of one's intent to do harm. Parents should be having conversations with their teenage children, especially those that are hunters, reminding them of the importance of gun safety and the need to keep weapons safely secured at home and off of school property."