Arrested and charged with hindering prosecution in Gulfport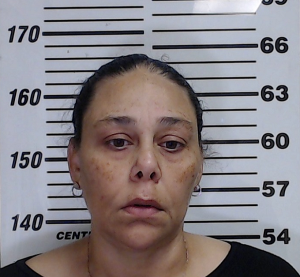 On November 15, 2022, the Gulfport Police Department arrested 44-year-old Renee Patricie Barthelemy of Gulfport and charged her with one count of Hindering Prosecution.
On November 15, 2022, at approximately 6:41 a.m., the Gulfport Police Department responded to the 1200 block of 29th Street for a report of suspicious circumstances.
Upon arrival, officers discovered a male, later identified as Rickey Davis, deceased from an apparent gunshot wound. During the course of the investigation, Barthelemy was found to be hindering the investigation into the apparent homicide.
Upon review of the underlying facts and circumstances with Justice Court Judge Patano, a warrant was obtained for Barthelemy's arrest for hindering prosecution with a bond of $50,000.00.
Upon the completion of booking and processing, Barthelemy was transported to the Harrison County Adult Detention Facility to be held in lieu of her bond.
This investigation is ongoing and further arrests are expected.
Anyone with any information regarding this incident is urged to contact the Gulfport Police Department at 228-868-5959 or Mississippi Coast Crime Stoppers at 877-787-5898.