Area III Special Olympic Spring Games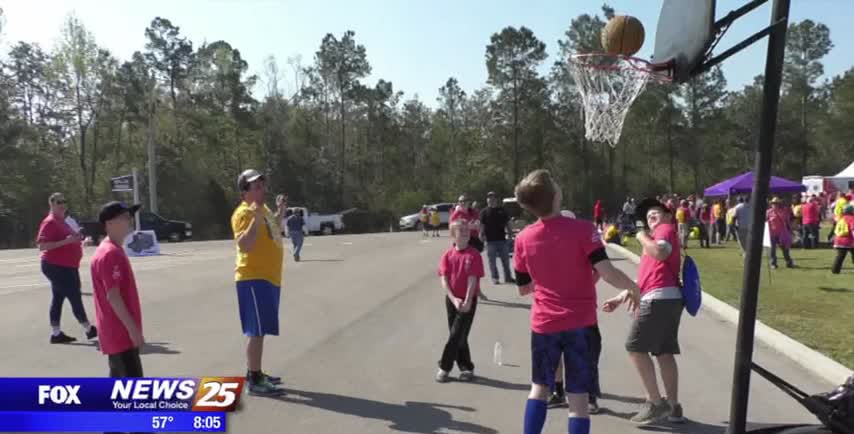 It was a perfect Saturday at Infinity Science Center for the Mississippi Area III Special Olympic Spring Games.
Whether it was basketball, fishing, or Frisbee, the Spring Games had it all. Athletes, ages eight and up, participated in the games with hopes of qualifying for the state-wide games in May.
One hundred and ninety volunteers and more than 125 athletes came together for the games, making it one of the largest spring games they've hosted. Athlete Lucia Hinton said, "It is fun. I like to see, make new friends and meet new friends and meet all my old friends I haven't seen in a while."
Stennis Communications Specialist Douglas Lemere said, "It's near and dear to my heart. I had a long-time friend, his name is Mike from upstate New York. I think about him all of the time. I see the same smiles and the same people and the athletes that are out here. Seeing them every year, coming back, it's just a very warm and welcoming feeling, so I enjoy it immensely."
Adm. John Okon with Naval Meteorology and Oceanography said, "This is an opportunity for the Navy to participate in a community event. An event that really does speak to our core values of honor, courage, and commitment. Our opportunity to give back to the community to some special folks that I've grown, have grown friends with over the last couple of years here on the Mississippi Gulf Coast so just a great event."
For more information to volunteer at a future event go to sscspecialolympics.com.