11/20 Ryan's "Beautiful Weekend" Friday Night Forecast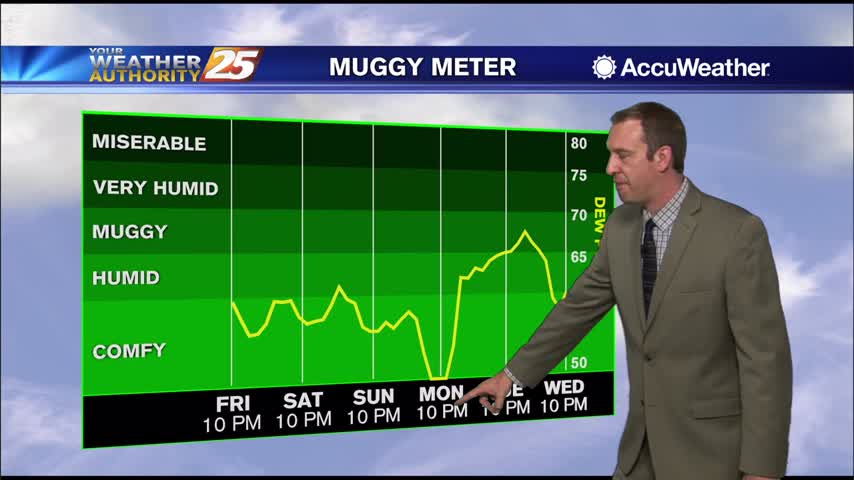 Our beautiful and dry week is coming to a close, and while the weekend looks nice next week will be a bit wetter. Not much will change over the weekend as we'll simply continue our warming trend, low climbing to 55 degrees for tonight and 56 for Sunday. Tomorrow afternoon warms slightly as well, high to 75, but Sunday's high climbs to near 78! That's when front number one steps up.
Expect #1 to move through by Monday afternoon with very little fanfare.
No rain, barely any clouds, basically just a wind shift. This will lower the temperature a few degrees, but it looks like warming will begin the very next day as front #2 approaches.
Front #2 will be more active, bringing our highest chances of showers and thunderstorms (only 40% though) since Hurricane Zeta on Wednesday.
Expect skies to clear over Thanksgiving, but front number 3 is on deck for the weekend.