11/20 – Brantly's "Warm" Friday Afternoon Forecast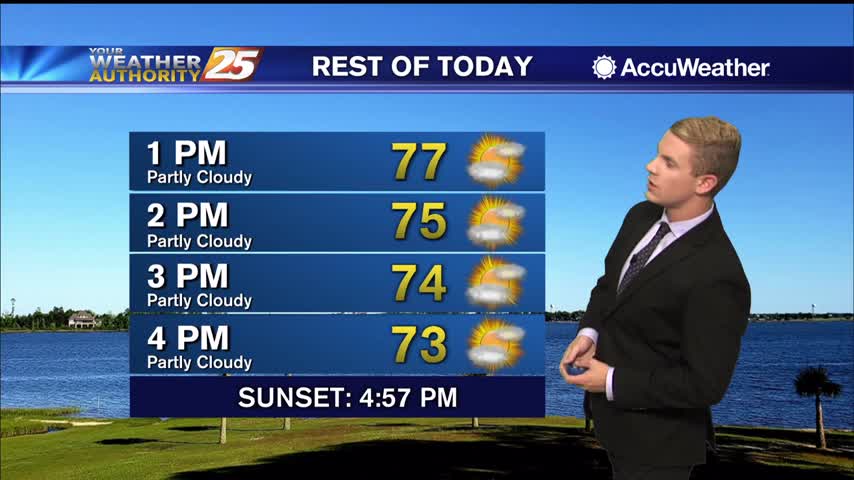 A lovely autumn weekend is ahead as high-pressure NE of the area will shape the forecast. A dry cold front will move through the area Sunday night then east of the area Monday, but moisture will begin to return fairly quickly on Tuesday. Tuesday should continue to be dry as rain chances begin to increase Tuesday evening as the next upper disturbance and associated cold front approach.
Main threat of showers and possible thunderstorms will be during the daytime hours on Wednesday, but there's a little bit of a timing difference between models. It currently appears that any significant severe weather threat is likely to be to the north of our area. However, We'll continue to monitor closely. Weather will clear before Thanksgiving morning with a few clouds through the day.